This past weekend, the Mrs. and I went to the Angels vs. Yankees game down in Anaheim so I could test out my new Tamron 2x teleconverter before we head to Wrigley Field for the first time next week. In order to really put it to the test, we decided to sit in the nose-bleediest of nosebleed seats: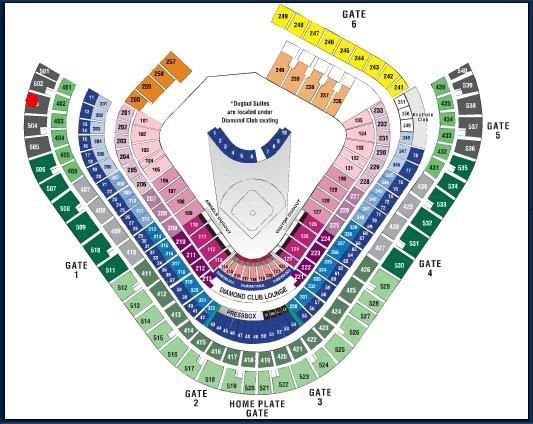 It actually worked out pretty good. The hard part is trying to dial-in manual focus at that long of a distance. Also, with a teleconverter you automatically lose 2 stops of aperture so I needed to increase the ISO up to about 400 (even in bright sunlight) to ensure I could run a fast shutter speed. 1/500 is usually minimum for sports. The good news is the teleconverter worked just fine in burst mode, so I was able to snap about 3-4 frames per second even at extreme zoom. You definitely need burst mode to get those "magic moments" at a ballgame. Higher-end pro cameras will shoot as fast as 6-9 frames per second.
Overall, a little more practice needed, but for a first attempt and considering how far away our seats were, I'm pretty happy with the results.